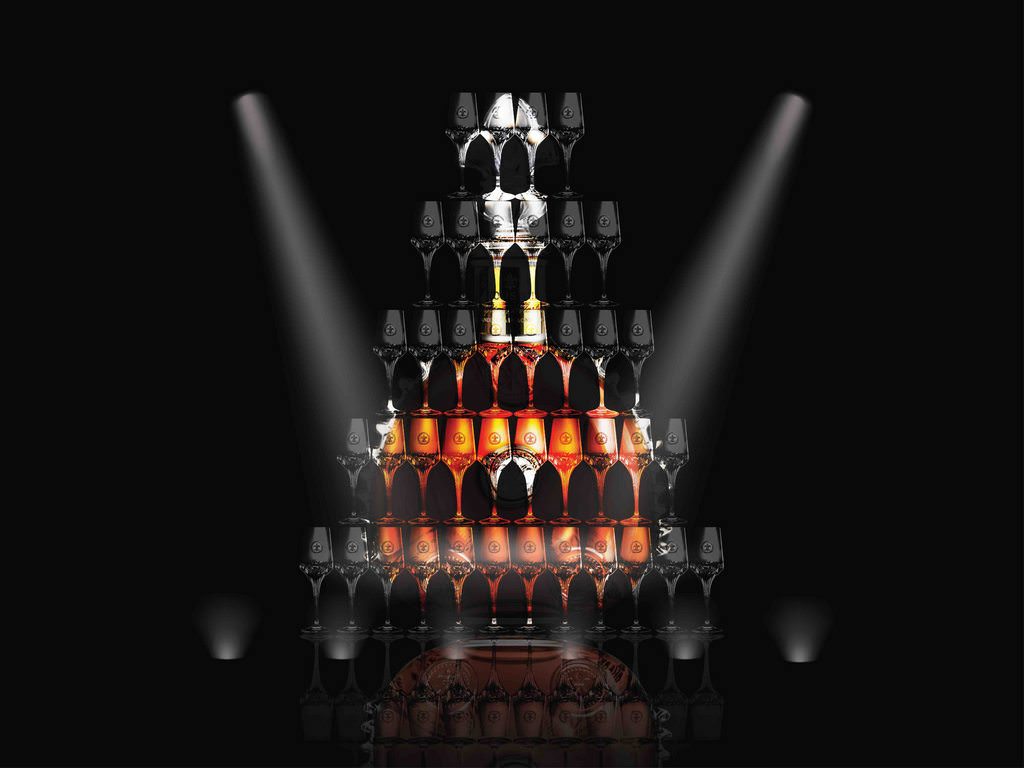 09 May 2018
The city's premiere Italian fine dining establishment will present an elegant six-course dinner with paired wine for just 2,888,000++ per person. Named after Louis XIII, a monarch of the House of Bourbon who ruled as King of France from 1610 to 1643, it is generally regarded the finest cognac in the world with a manufacturing and aging process that takes over 100 years.
The sumptuous menu prepared by the restaurant's talented Italian chefs will include exquisite dishes such as foie gras, langoustine, pomelo, orange and lemon essence; clay crusted coquelet chicken, Amalfi coast herbs, organic vegetables, with cocoa extraction; slow roasted Japanese Wagyu beef, porcini mushroom and spring truffle; and chocolate extravaganza.
All of these will be accompanied by Grand Cru and Premier Cru Wines, and of course the incomparable Louis XIII Cognac, making for a sensory experience like no other. The Louis XIII will be presented and introduced by Southeast Asia's Louis XIII Manager, giving a deeper insight in this unique Cognac.
Guests at this very special night will also be welcomed by a special cocktail from the bar team, and be entertained by a live performance from Jazz legend Micki Murphy.
About Louis XIII
Created exclusively with grapes sources from Grand Champagne (the first Cru in Cognac), Louis XIII is created by blending over 1200 different eaux-de-vie: the youngest is at least 40 years old, with some more than a century in age.
Once the grapes are harvested and wine is made, the wine is then distilled into the eaux-de-vie and goes into new oak barrels (crafted from Limousin oak) for a short period of time. It is then moved into older oak barrels for a second fill, where it lives for 40 years. After this time, the cellar master will decide if the eaux-de-vie still needs time to mature or if it is ready for the third filling into 150-year-old casks. These barrels are much bigger and thinner, allowing for more evaporation to take place. Here, Louis XIII Cognac is left to mature for up to 100 years.
About R&J Italian Lounge & Restaurant
Taking its name from Shakespeare's epic romance, Romeo and Juliet, R&J stokes a similar passion in lovers of traditional Italian cuisine. Prepared under the watchful eye of a renowned Italian chef, the menu at R&J features exquisite Italian cuisine, prepared with the finest seasonal produce and presented with flair right in the heart of Saigon.
R&J Italian Lounge & Restaurant
B1 – Times Square Building
22-36 Nguyen Hue Blvd. & 57-69F Dong Khoi St.
District 1, Ho Chi Minh City
Tel: (028) 3823 6688
Lounge: 5:00pm – midnight
Restaurant: 6:00pm – 10:00pm
restaurant@thereveriesaigon.com
rjitalian.thereveriesaigon.com
www.facebook.com/rj.italian