Café Central The Garden Mall Debuts in District 5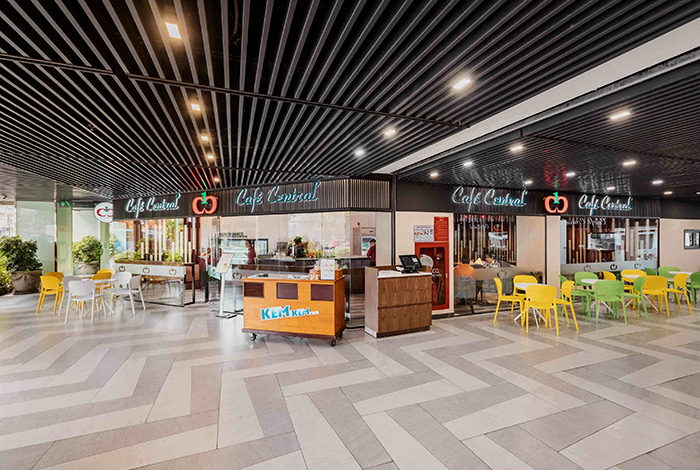 The name Café Central has long been synonymous with quality casual dining, and this winning formula has now come to Ho Chi Minh City's District 5, or Cho Lon area, with the grand opening of Café Central The Garden Mall on 1 March 2020.
The area has deep cultural and culinary connections to the Orient, and the menu and layout of the new restaurant reflects this with the relaxed, 'no frills' feel of a typical Hong Kong café.
The menu offers up satisfying Hong Kong, Chinese and Vietnamese favourites as well as Western comfort food for breakfast, lunch and dinner, all prepared in the venue's show kitchens so diners can watch the chefs at work. In a first for the area, there will also be a deli counter featuring an array of Chinese pastries.
Located on the ground floor of The Garden Mall complex and facing busy Hong Bang Street, diners can take in the hustle and bustle of this lively area while relaxing with friends and enjoying one of the restaurant's fresh juices, a coffee or perhaps a Krombacher draught beer.
Mr. Adwin Chong, Cluster General Manager at WMC Group, which operates Café Central, said Café Central The Garden Mall added a new dimension to the brand's already iconic reputation. "While this new restaurant is certainly positioned within the Café Central tradition of casual all-day dining, it also draws on and reflects the unique character of the Cho Lon neighbourhood," he said.
Café Central The Garden Mall is open seven days a week, serving breakfast from 7.30am and lunch and dinner from 10.30am to 10pm. To celebrate the restaurant's grand opening, guests will receive 50% off selected items in the menu until 14 March. In addition, there will also be a special Spring Celebration happy hour from 24 February where every day between 4pm and 7pm guests can enjoy a serving of German sausage and free-flow Krombacher draught beer for just 200,000 net per person.
Café Central The Garden Mall
Open daily 7:00 – 22:00
1.12A&B, Ground Floor, The Garden Mall
190 Hong Bang St., District 5, Ho Chi Minh City
(028) 39 555 286
info@cafecentral.vn
cafecentral.vn/cafe-central-the-garden-mall/
facebook.com/CafeCentralTheGardenMall
(Applicable for WMC Prestige membership)