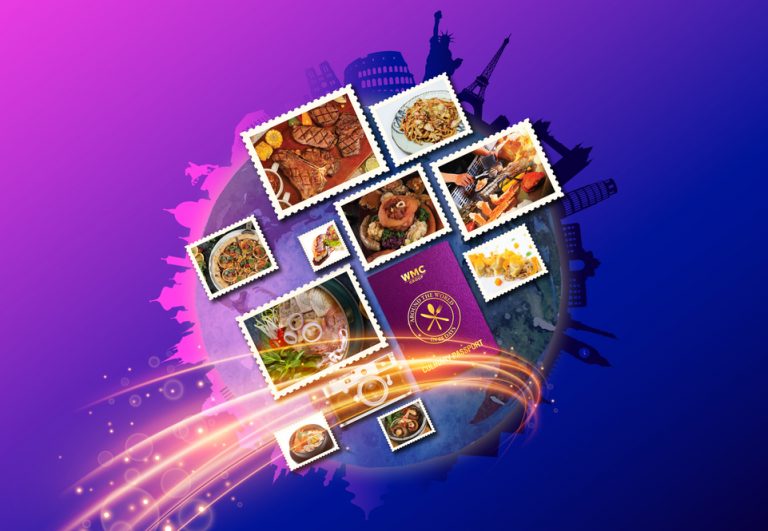 Returning again after a successful debut last year, the WMC Culinary Passport Summer 2020
promotion will allow diners to break new boundaries and enjoy a world of dining delights at
WMC Group managed restaurants.
Guests can collect a stamp in their passport with a qualifying spend of VND880,000 at
participating restaurants during the 88 days from 9 June to 5 September.
Once they collect eight stamps, guests will receive a choice of a bottle of Mionetto Prosecco
wine or a dining voucher for either Amigo Grill Restaurant, Brodard Restaurant, or Kissho
Restaurant, and at 16 stamps are eligible for a one-night stay in a Deluxe Room at The
Reverie Saigon, including breakfast for two persons.
Once the passport has 16 stamps, it can also be used to automatically enter a raffle draw on 7
September. Guests can enter to win amazing prizes including hotel stays at The Reverie
Saigon, Windsor Plaza Hotel, Sherwood Residence, Sherwood Suites and Hanoi Daewoo
Hotel, WMC Group Dining vouchers, trips of The Reverie Yacht, experiences of The Spa at
The Reverie Saigon, and much more.
Mr. James Young, Vice President Resources Planning and Development of WMC Group,
said the Culinary Passport Summer was an ideal chance to explore a world of culinary
delights. "There is a wonderful breadth of dining experiences across WMC Group
restaurants, and the promotion really does reward the adventurous diner," he said.
The Culinary Passport Summer 2020 runs for 88 days, from 9 June to 5 September. The
passport can be collected from any of the participating restaurants.
Participating restaurants include:
1. Café Cardinal
2. R&J Italian Lounge & Restaurant
3. The Long @ Times Square
4. Amigo Grill Restaurant
5. Café Central Nguyen Hue
6. Gartenstadt Restaurant
7. Kissho Restaurant
8. Ngan Dinh Saigon Restaurant
9. Noodle Noodle Restaurant
Windsor Property Management Group Corporation (WMC Group) is a hospitality and
property services management company headquartered in Ho Chi Minh City. The company's
diverse management portfolio includes premier hotels, serviced apartments, restaurants in the
central business district, grade-A offices and commercial shopping centres.
MEDIA CONTACT
Đỗ Thị Bảo Trâm (Ms.)
Director of PR & Communications
t +028 3838 8900 ext 8501
m +932 185 388
tram.do@wmcvietnam.com
Windsor Property Management Group Corporation (WMC Group)
VTP Building (level 10), 8 Nguyen Hue Blvd., District 1, Ho Chi Minh City
wmcvietnam.com