Ngan Dinh Saigon – Authentic Cantonese Dining Arrives On Dong Khoi Street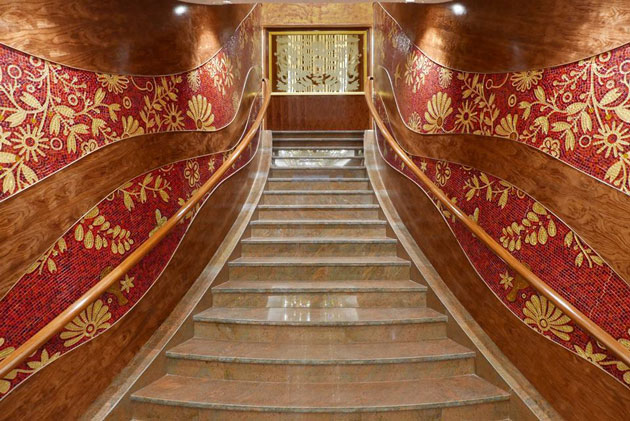 01 June 2017
Continuing a legacy spanning more than two decades, Ngan Dinh Saigon is set to officially open on 6th January 2017 to present authentic Cantonese dining experience in a refined atmosphere located at the heart of Saigon on Dong Khoi Street.
Ngan Dinh Saigon offers a new selection of Cantonese recipes from Chef Chung Man Poi. Its specialties includes succulent barbecued pork, Peking duck, baked abalone puffs with diced chicken, sautéed seafood with vegetables, sautéed wild mushrooms with vegetables, Yang Chow fried rice, and for dessert coconut marshmallow rabbits.
For lunch, the restaurant introduces an expansive dim sum menu featuring a traditional selection of dim sum favorites including shrimp dumplings, steamed pork buns, dried seafood dumplings in soup, steamed scallop dumplings, wanton with spicy oil sauce, steamed pork spare ribs with black bean sauce, and much more.
The three story structure, located at the corner of Dong Khoi and Mac Thi Buoi, reminiscent of Hong Kong heritage restaurants serves classic flavors of Cantonese cuisine while the design takes a tropical-inspiration with hand painted wall coverings and delicate mosaics. An impressive aquarium welcomes guests with a delightful selection of fresh seafood at the entrance which opens to a grand staircase leading to the main dining halls and private VIP rooms, a perfect destination for family-style dining with main dining halls and 10 private VIP rooms seating 380 persons.
Ngan Dinh Saigon
52-54-56 Dong Khoi St., District 1, Ho Chi Minh City
T: (028) 3982 6688 – (028) 3982 6868
Open daily from 11:00 am to 1:00 am
www.facebook.com/ngandinh.saigon