Oktoberfest Vietnam 2017 – Celebrate All Things German at Windsor Plaza Hotel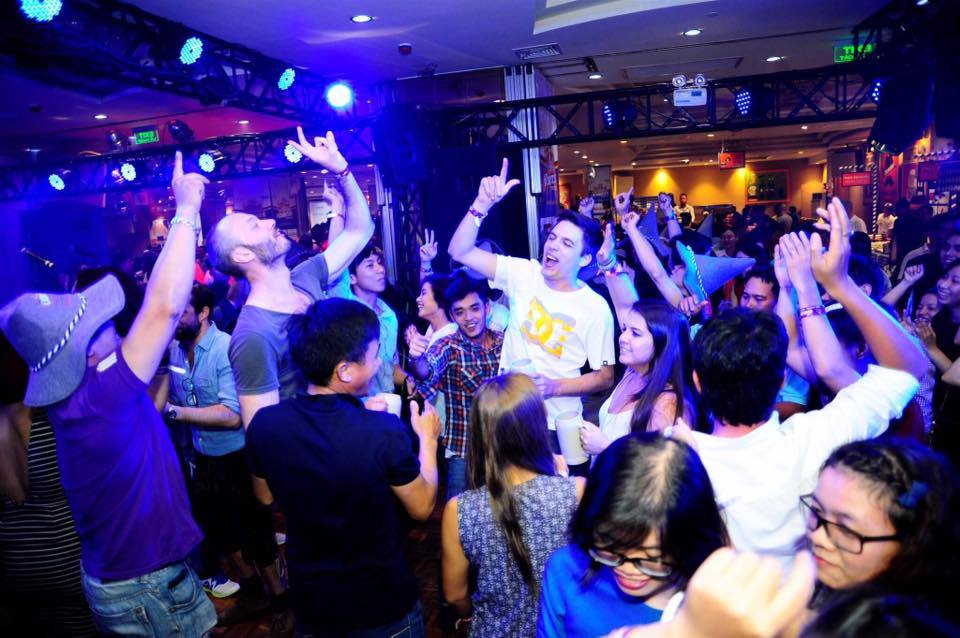 Windsor Plaza Hotel is once again the home of Oktoberfest in Vietnam, and will be hosting the famous German beer festival from 4th through 7th October and continuing on 11th to 14th October from 18:00 to 24:00.
Oktoberfest originally began as a celebration of the marriage of Crown King Ludwig and Queen Therese of Saxe-Hildburghausen in the Bavarian city of Munich, in October of 1810. Today, it is a festival featuring beer tents, entertainment and booths of gastronomic delights in cities across the world.
In Vietnam, the Windsor Plaza Hotel has been hosting the event since 2005. Oktoberfest Vietnam has been recognized by Reuters as one of the Top 10 Oktoberfest celebrations outside Germany, and has also been featured in the Chicago Tribune.
Windsor Plaza Hotel brings the authentic atmosphere of the traditional Oktoberfest from Munich with an opening ceremony featuring the tapping of the first beer keg. Guests wear traditional Bavarian attire while dancing to favorite Oktoberfest songs. Throughout the event, there is an expansive buffet of traditional German specialties including sausages, sauerkraut, crispy pork knuckles, pretzels and much more. In addition, guests can indulge with free flow imported German beer including Krombacher pilsner and Schneider Weisse.
The event welcomes again Partenkirchner Musikanten, a traditional Oktoberfest band from Germany which has played concerts worldwide. From beer tents to banquet halls, the band is famous for their beer-toasting medleys.
Guests can also partake in delightful activities, exciting games, prizes, and many other surprises. This year there are stunning prizes on offer, including the grand prize of a Saigon Commercial Bank (SCB) MasterCard Debit Signature valued at VND100,000,000. In addition, eight Wave Motion Fitness Machines, ISO 3D and SCB MasterCard Debit Signature valued at VND10,000,000 will be offered during the nightly lucky draws alongside many other exciting prizes.
Diamond sponsors of Oktoberfest Vietnam 2017 include Saigon Joint Stock Commercial Bank, Suntory PepsiCo Vietnam Beverage Co., Ltd, Mercedes-Benz Co., Ltd, Yokohama Tyre Vietnam Inc, LeTran Manufacturing, and Alpha King real estate development joint stock. The event's Gold sponsors are Reproductive Healthcare, Onkee dry seafood Co. Limited, Tan Viet securities joint stock company, Asia Bakery Confectionery Company Limited, Samsung HCMC CE Complex, Foshan Shunde Ming Chu kitchen equipment engineering company limited, Cao Phong company limited, and Hansgrohe PTE. LTD. Product sponsors include China Airlines Ltd, Eracare Healthmart Vietnam Co. Ltd, Nipponham Foods Vietnam JSC, Khanhcasa concept corporation, and Sieu Thanh Office Equipment JSC. Media Sponsors for the event consist of Elle Man, Golf Today, Golf Vietnam, Golf & Life, Nu Doanh Nhan, Phong Cach Doanh Nhan, Phu Nu Ngay Nay, The Thao, Van Hoa & Dan Ong, Wanderlust Tips, Word Vietnam, Oi Vietnam, Saigon Tiep Thi, The Guide, Vetter, Vietnam Heritage, Doanh Nhan Saigon, Doanh Nhan Saigon Cuoi Tuan, Timeout, Viet Nam News, diadiemanuong.com, www.foody.vn, and saigoneer.com.
Tickets are priced at 1,200,000VND net for the night of Wednesday and Thursday, and 1,400,000VND net Friday and Saturday. Special Early Bird Discounts of up to 30% is available until September 30th, 2017.
Book your tickets online at www.oktoberfestvietnam.com or call the hotline at 0908 477 489.
Oktoberfest Vietnam 2017
Windsor Plaza Hotel
7th Floor, Jade Ballroom
18 An Duong Vuong Street
District 5, Ho Chi Minh City
www.oktoberfestvietnam.com
www.facebook.com/OktoberfestVietnam