Sherwood Residence Honoured With Agoda Gold Circle Award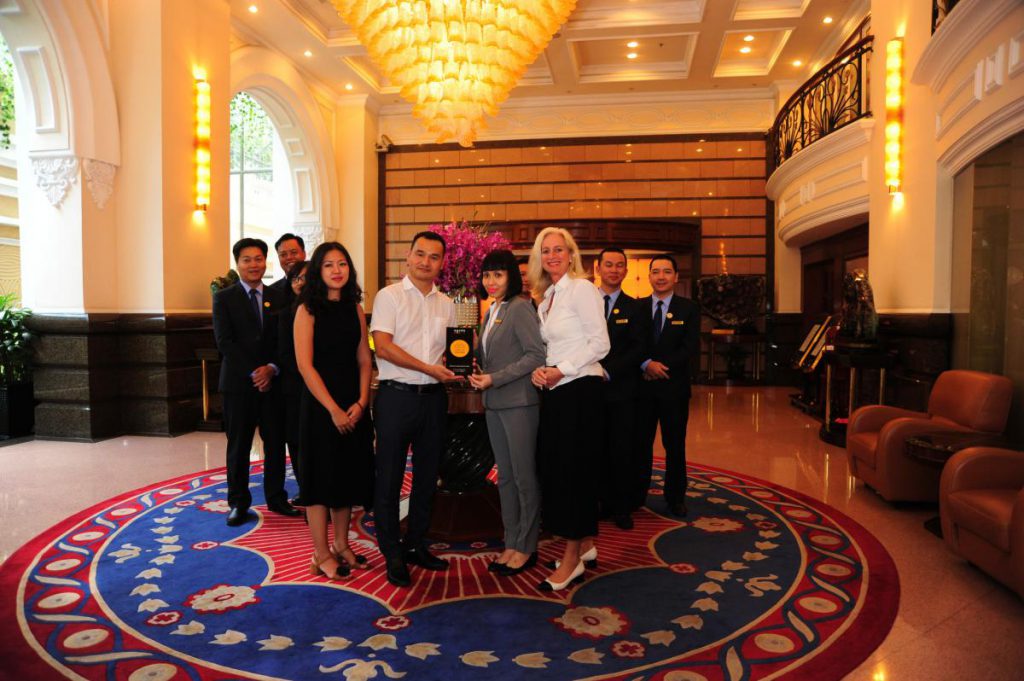 30 December 2016
The selection criteria to determine award recipients include consistently glowing customer reviews; competitive pricing in the marketplace; and a willingness to work with Agoda to create faster, easier bookings worldwide.
"I am delighted to announce the winners of the 2016 Gold Circle Awards, which honor excellence in the online hospitality industry. GCA winners demonstrated an outstanding commitment to ensuring the best online booking travel experience for their customers," said John Brown, Chief Operating Officer at Agoda. "Indeed, as less than one percent of our 1 million plus properties this year qualified for the award, the GCAs stand as a solid indicator of the level of quality that must be met to be considered," he added.
Sherwood Residence General Manager Janet Fitzner said the hotel had always striven to deliver an outstanding guest experience by providing excellent service in exceptional surroundings.
"The entire team here at Sherwood Residence can take pride in receiving this honour, but we will not rest on our laurels and will continue trying to improve what we can do for our valued guests," she said.
Sherwood Residence is luxury serviced residence on the edge of District 1 in Ho Chi Minh City offering full-serviced 5-star accommodations with spacious and luxurious 2 and 3-bedroom apartments and penthouse units. Located on scenic Pasteur Street, Sherwood Residence provides convenient access to international schools, consulates, hospitals, and the Central Business District.
Sherwood Residence
127 Pasteur Street
District 3, Ho Chi Minh City
Tel: (028) 3823 2288
www.sherwoodresidence.com
facebook.com/SherwoodResidence