Sherwood Residence Receives Travellers' Choice Award 2015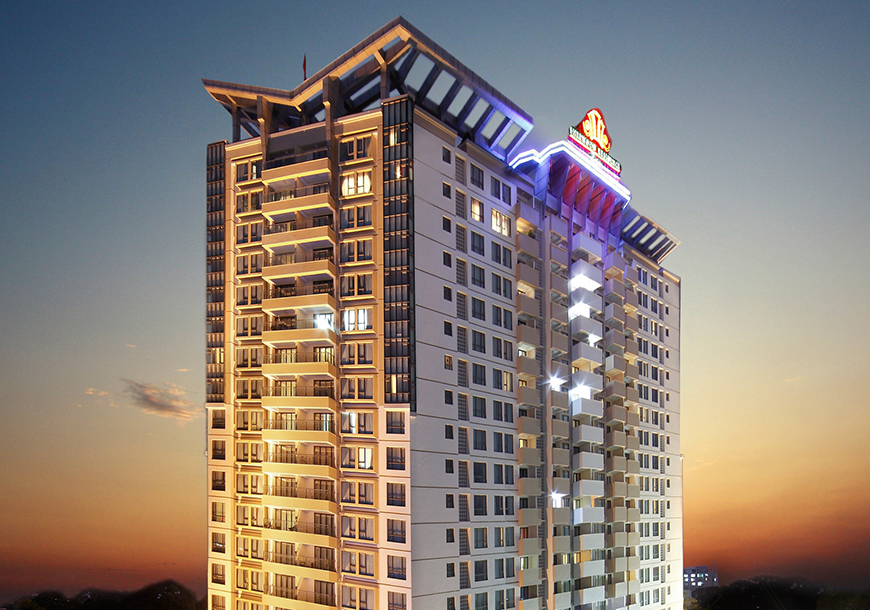 10 April 2015
This award recognizes Sherwood Residence for its distinguished services and facilities, as well as its review status amongst the TripAdvisor community. Additionally, Sherwood Residence was recognized by TripAdvisor as a "Top 10 Hotels for Families – Vietnam" in 2015.
Sherwood Residence has continued on previous years' successes including a 5-star ranking in the category of Best Hotel Vietnam from the Asia Pacific Hotel Awards in 2013-2014. In addition to this prestigious award, Sherwood Residence has received praise since its opening from a variety of domestic and international organizations for continued excellence in customer service and the family-friendly facilities.
Sherwood Residence is the first luxury serviced apartment in Ho Chi Minh City to be certified by the Vietnam National Administration of Tourism. The 2013, 2014, and 2015 TripAdvisor Travellers' Choice winner offers 228 full-serviced two and three-bedroom apartment units along with 12 penthouse suites for short and long-term stay. Located on scenic Pasteur Street, Sherwood Residence provides convenient access to international schools, consulates, hospitals, and is just a stone's throw away from the Central Business District.
Windsor Property Management Group Corporation is one of the largest hospitality and property service companies in Vietnam, managing a portfolio of restaurants, hotels, serviced apartments, and commercial shopping centers. The company is passionate in improving satisfaction at all its properties through strong management and training standards centered on customer service.
Sherwood Residence
127 Pasteur Street
District 3, Ho Chi Minh City
Vietnam
127 Pasteur, Q.3, TP HCM
Tel: +84 8 3823 2288
Fax: +84 8 3823 2299
info@sherwoodresidence.com
www.sherwoodresidence.com
Managed by WMC Group – www.wmcvietnam.com