Sherwood Residence Voted In Top 100 Trusted Products And Services In Vietnam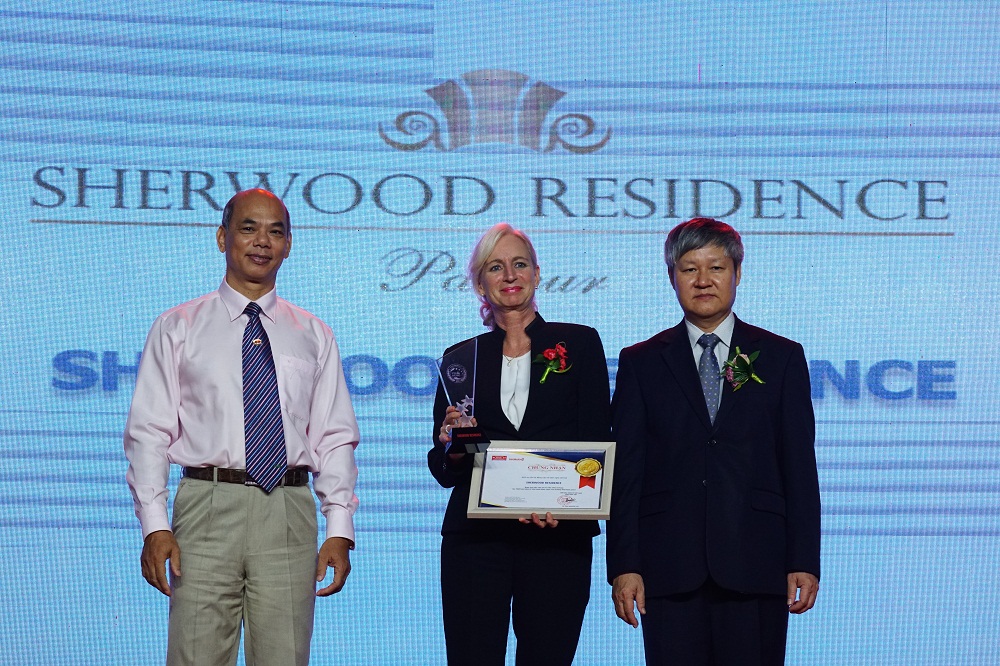 08 September 2017
Sherwood Residence has just been recognized in the Top 100 Trusted Products and Services in Vietnam for "Excellent Accommodation" in the prestigious annual "Trust and Use Awards" by Tu Van Tieu & Dung, Vietnam's leading consumption advisory magazine, published by Vietnam Economic Times.
Presented at a formal ceremony at The Reverie Saigon last Friday, December 8, the "Trust and Use Awards 2017", with the theme of "Connecting Consumers, Sharing Values", honored the top 100 quality products and services which are most trusted and used by consumers.
Sherwood Residence General Manager Janet Fitzner said the hotel had always striven to deliver an outstanding guest experience by providing excellent service in exceptional surroundings.
"We are delighted to be voted for this year's "Trust and Use Awards". I believe that in today's challenging market, this will serve as a catalyst for our dedicated associates and management to continue to remain one of the best choices for accommodation in Vietnam," she said.
Sherwood Residence is a luxury serviced apartment hotel conveniently located on the edge of District 1 in Ho Chi Minh City. Its 228 apartments and 12 Penthouses are available for short or long-term stays, and its extensive range of services and facilities make it an exceptional city living experience.
Sherwood Residence
127 Pasteur Street
District 3, Ho Chi Minh City
Tel: (028) 3823 2288
www.sherwoodresidence.com
facebook.com/SherwoodResidence